Whenever somebody asks me what we're doing this summer my first answer is Athena Camp. Although we are doing other things this summer too, I am so happy with the effect this all-girls camp has had on our lives I want to tell everybody about it.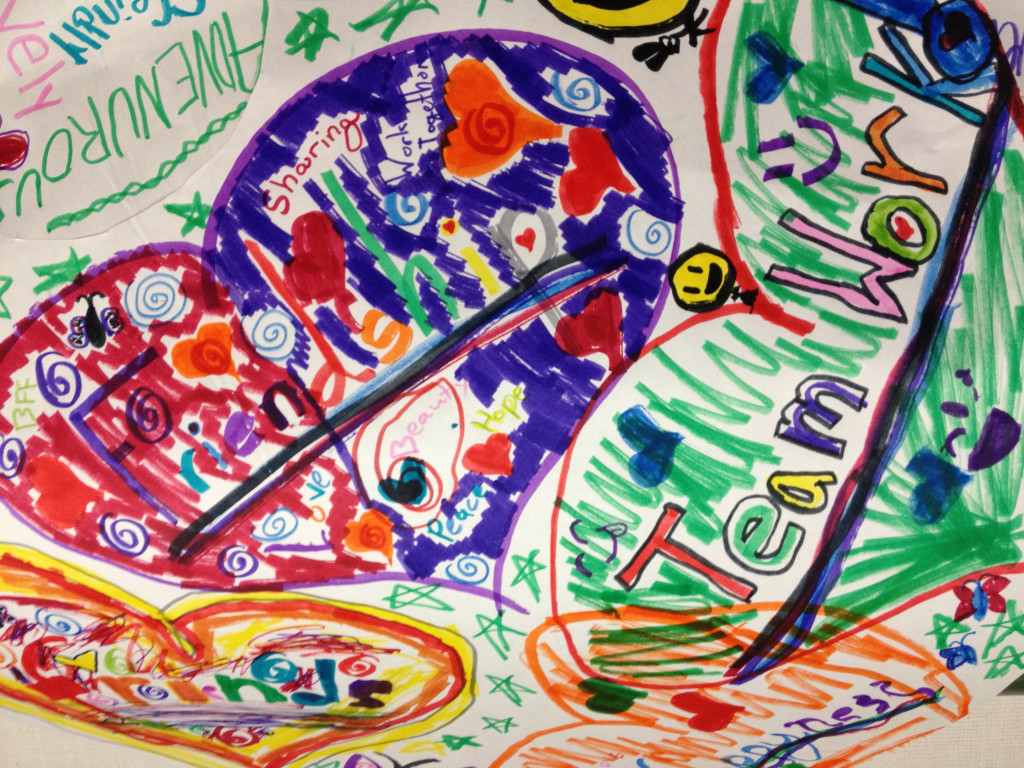 The summer before Kindergarten, our daughter had a falling-out with her best friend from preschool. To this day I'm not sure what happened, but after being best buddies for a good two years, they suddenly started fighting every time they saw each other, friendship turned into dire competition and probably because of their past closeness, they were really good at pushing each other's buttons. This was pretty rough on our daughter. She often cried and asked us why her friend was so mean to her, while apparently not being able to see that she was being just as mean.
Then Kindergarten came and she made a new best friend. All seemed rosy until one day, when she didn't understand part of her homework and she said "I am so stupid". I, of course, told her it was not so, comforted her and tried to explain the homework again.
"I am stupid, mama! M said so! I'm fat and stupid!"
"You're neither fat, nor stupid, my love. You are smart, healthy, beautiful and hard-working. Trust me. That was not nice at all of her to say that."
"You're just saying that because you're my mom. But M is my BFF. She wouldn't lie to me. I trust her. If she says I'm fat and stupid, I'm fat and stupid"…
Talking to M's parents proved difficult, they were very busy people; but the bigger issue was how to bring our daughter's confidence back up, how to teach her to value herself and stand up for herself when somebody abuses her emotionally and verbally like that. Although we knew what we wanted to teach her, my husband and I didn't know how to teach it.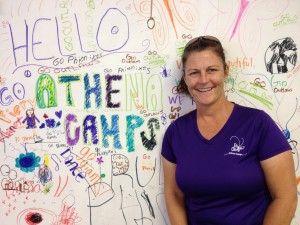 That's when we heard about Athena Camp, an all-girls empowering camp founded by CEO Aby Ryan, who was unsatisfied by the summer options available to her daughter. We quickly enrolled for summer 2013 and after 3 weeks of camp, our daughter was back to being the happy kid we knew her to be, full of life, enthusiastic about her new love of tennis, confidence regained. And when first grade started, she was cautiously friendly toward M, distant but kind, and I was impressed with her level of maturity.
How did Athena Camp do all this? By helping our daughter feel proud of being who she is, physically, emotionally and intellectually.
The campers spent a week on the theme of Inner Beauty – talking, drawing, making crafts, writing, sharing stories, all on that subject. My favorite project was when they drew and cut out a paper outline of their own body and then drew on it their favorite body part. Our camper chose her throat, "because without it you can't breathe".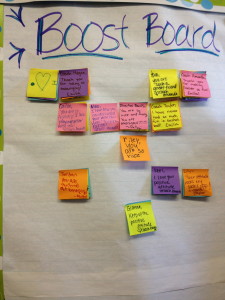 The next week's theme was Friendship – how to be a good friend, how to recognize when someone is being a bad friend and what to do in that situation; again with all sorts of projects on the subject. During outdoor time (which is a good chunk of the day), the girls played tennis, basketball, volleyball, soccer, did yoga and running. Throughout the day, coaches and campers alike place personal boosts on the Boost Board – these are sticky notes with short positive messages from one girl to another. Affirmation Circles take place every day – a time to share positive statements as a group. And most importantly, the women who run this camp are strong women, athletes themselves, great role models. As an anecdote, our daughter started eating red peppers last summer because her favorite coach had a whole red pepper for lunch one day.
She still likes red peppers.
Whether your 6-to-11-year-old daughter is struggling emotionally or not (but if she isn't, there may be something wrong… ha!), Athena Camps is a fantastic way to spend time this summer. One week or many, in any combination of sports and themes, it can only affect her (and therefore you) for the better. We'll see you there…
You can find Athena Camps in San Jose (Willow Glen) and Los Altos, CA.
www.athenacamps.com