I was 4 years old when my parents first took me to the symphony at the Romanian Athenaeum in București, Romania. I don't remember it, but my mother tells me I sat quietly and stared at the walls.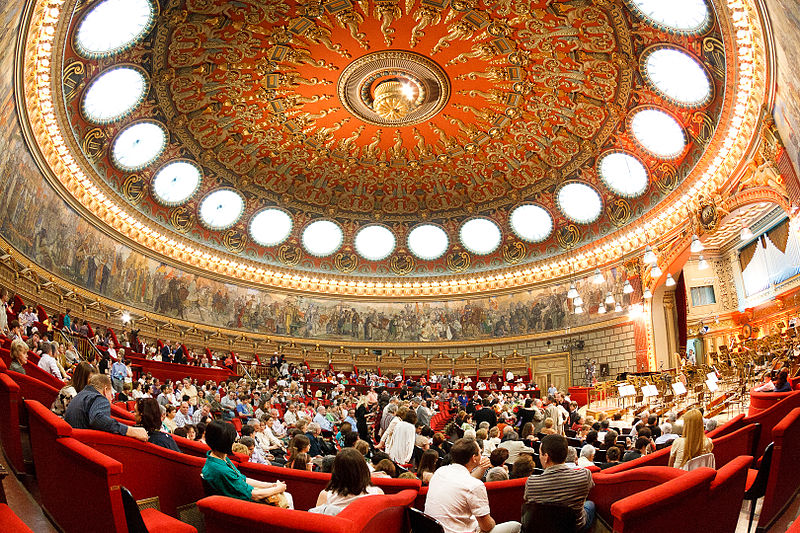 We continued to go to the Athenaeum on a semi-regular basis until I moved away from Romania as a young adult, and I remember clearly that I used to come up with fantastic stories about the different pieces of art on the walls and ceiling of the concert hall. The music that was being played on stage was the soundtrack. The stories changed quality as I aged but they always came with the music, such that after a while, I started imagining stories whenever and wherever I heard classical music. Even today.
The strongest inducer of fun images from the Athenaeum was the organ. To this day I think it looks like two giant gates resting on highly reflective ice, gates that are about to open. Things that my imagination saw coming out of those gates: little pink pigs in tutus, group-dancing on the ice; imposing queens and kings in luscious fur capes and hats, gliding to the music; armies of WWI soldiers who came from the Fresco (more about the Fresco and soldiers later); piano keys, running away from the soloist's fingertips; sinister empty space flowing heavily toward me; etc.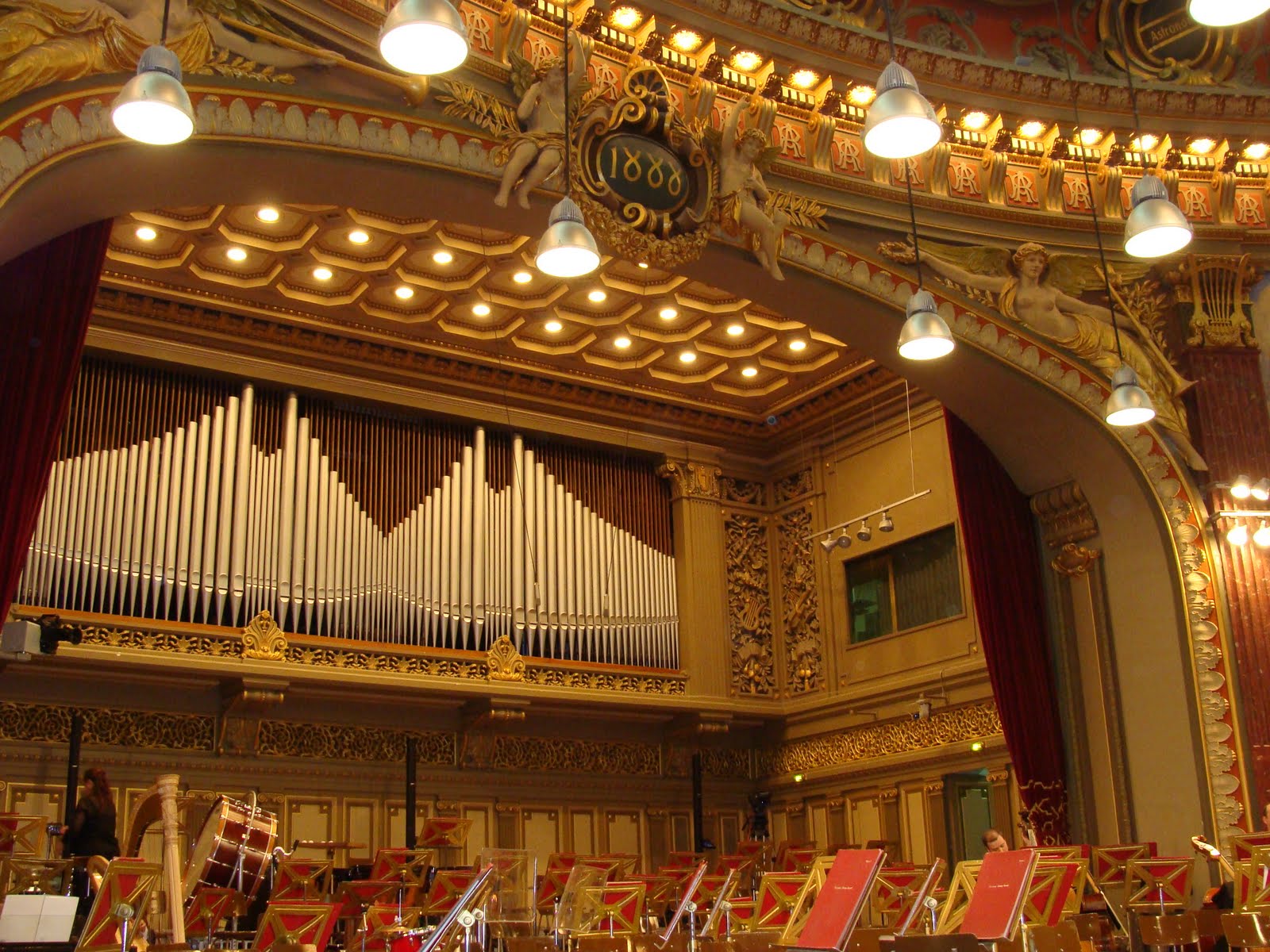 This is where the kings and queens with their fur capes from my imagination would come and sit when they were tired of ice-gliding. Kings preferred the seats with slanted overheads, queens, the curvy ones, of course.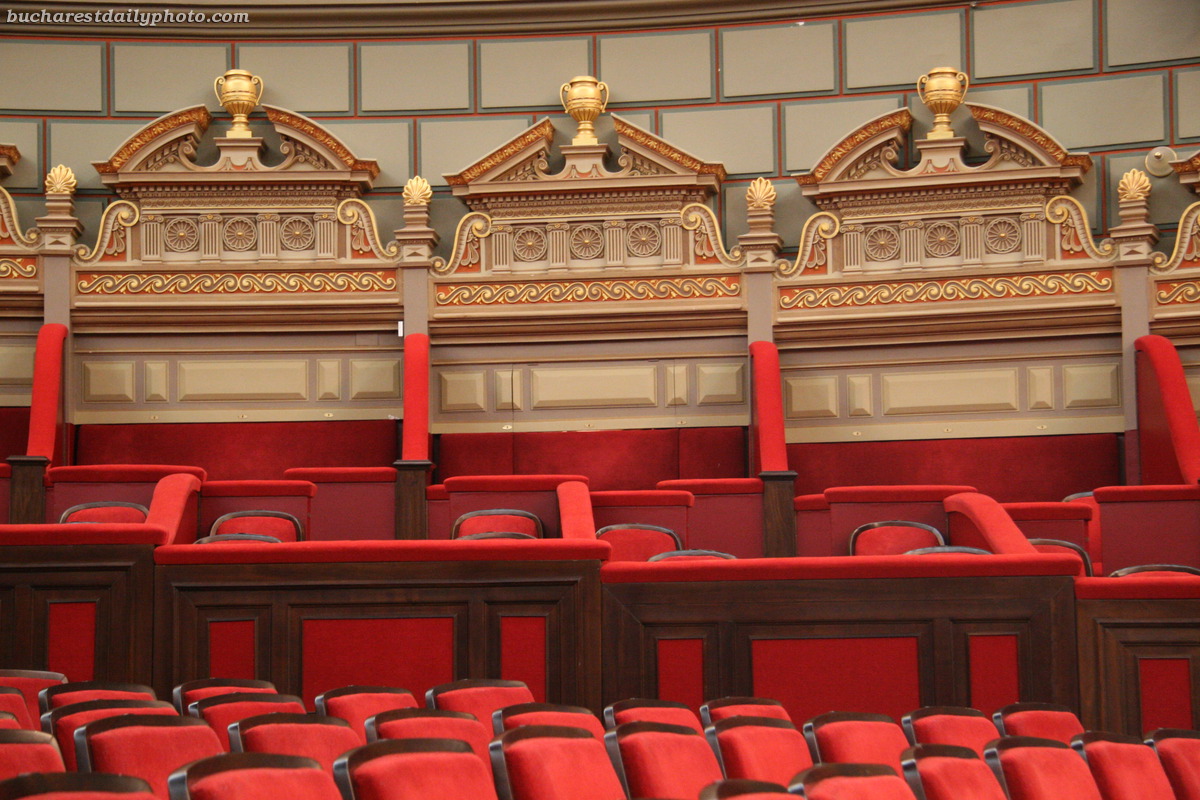 Then, there were the sexy angels. As a little girl, before the concept of sexy entered my world, I used to thing that they looked appetizing, in the way little kids might look appetizing to the wicked witch in Hansel & Gretel. Especially served with fish and trees of lettuce (do you see these in the photo below?)
When puberty hit, their curves and body position gave me all sorts of fun things to think about, conveniently sometimes associated with Heaven, and sometimes with Hell, when I still believed in that stuff.
Finally, there's the magnificent Fresco that surrounds the concert hall, except for where the stage is. As a sign of nationalism, Romanian painter Costin Petrescu won the competition to create the Fresco over Austrian painter Gustav Klimt – who was much more famous, but foreign. Petrescu worked on the Fresco for a period of 5 years, 1933-1938. And because I've always examined it trying to piece together all the different historical moments it depicts, but never fully succeeded, I finally looked them all up and am going to describe them here for you and me both.
All following photos of the Romanian Athenaeum Fresco are from turistinbucurestiro.blogspot.ro/2013/07/fresca-ateneului-roman.html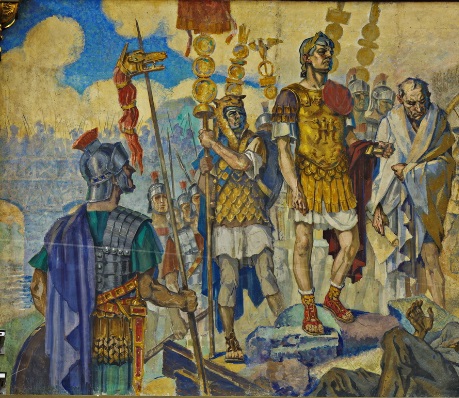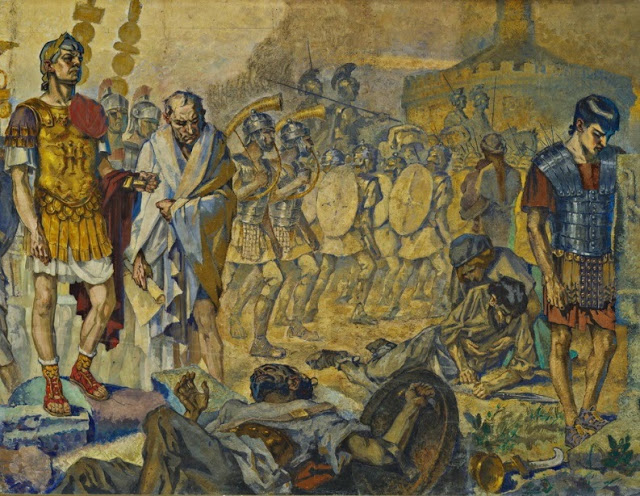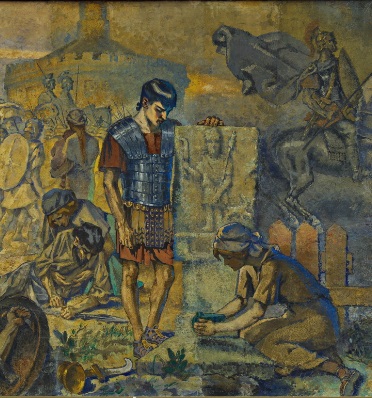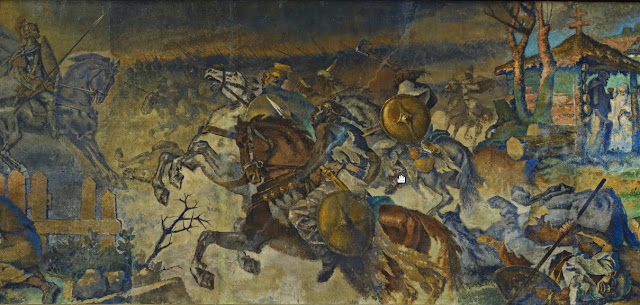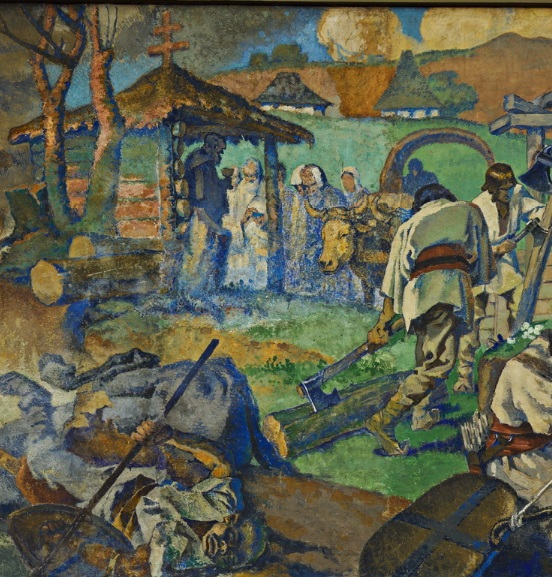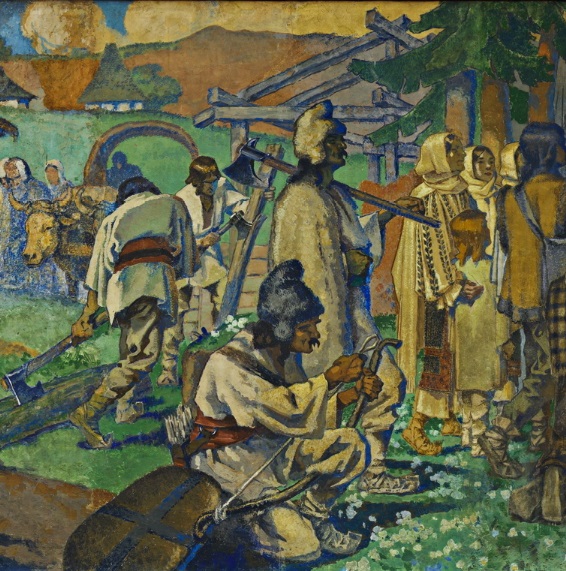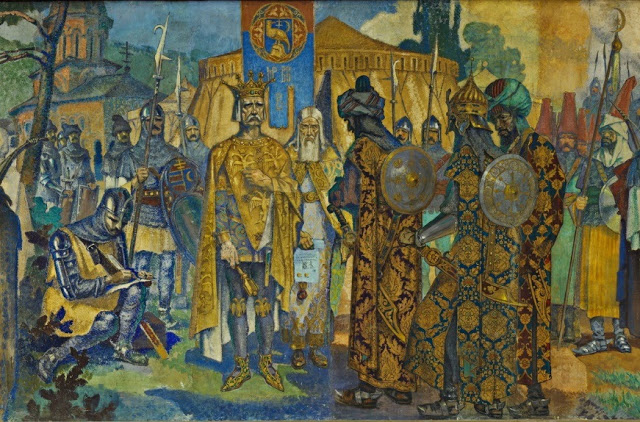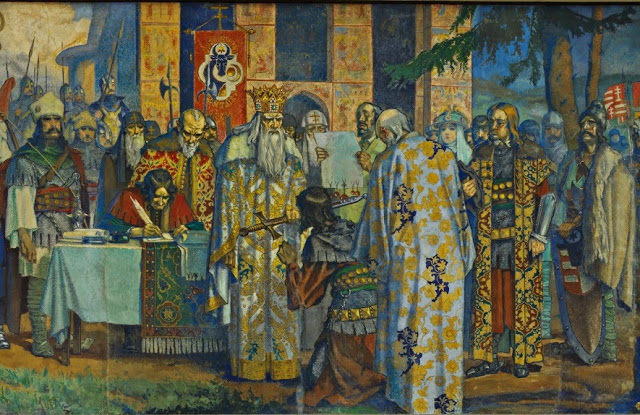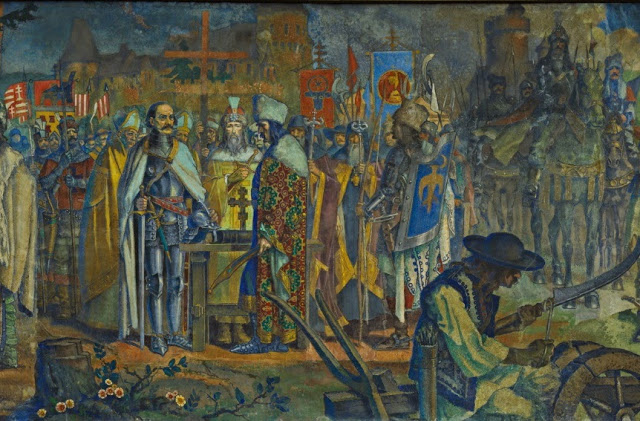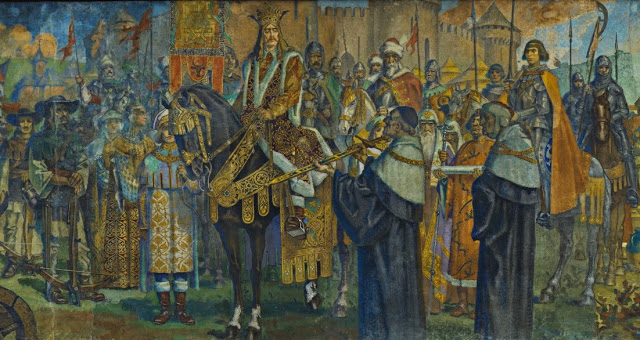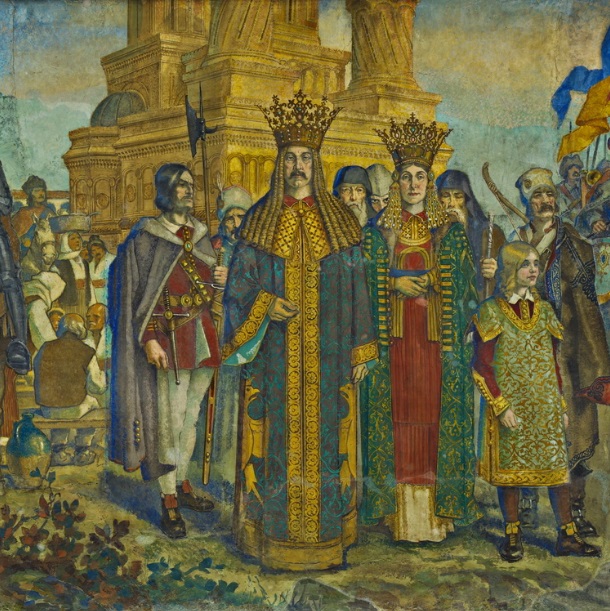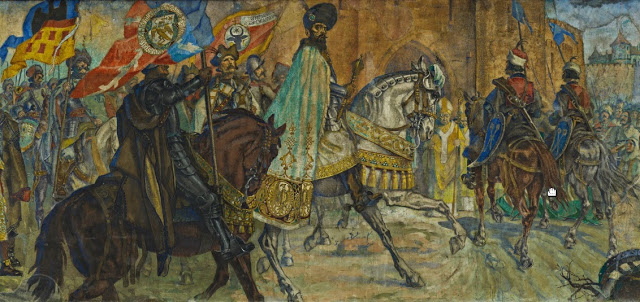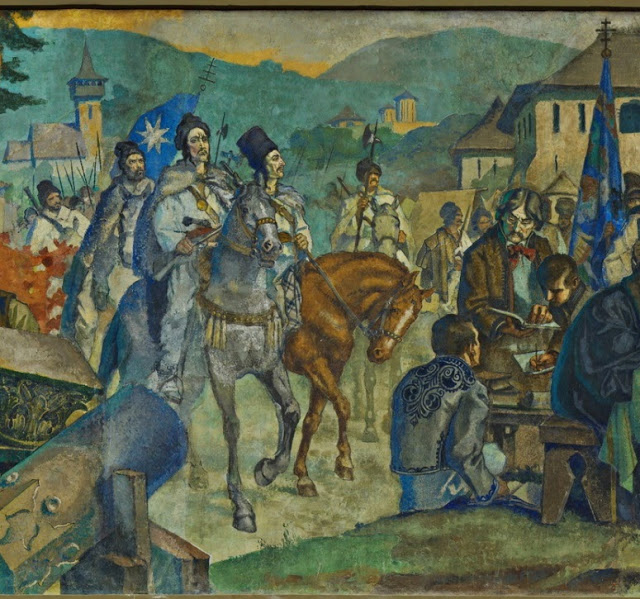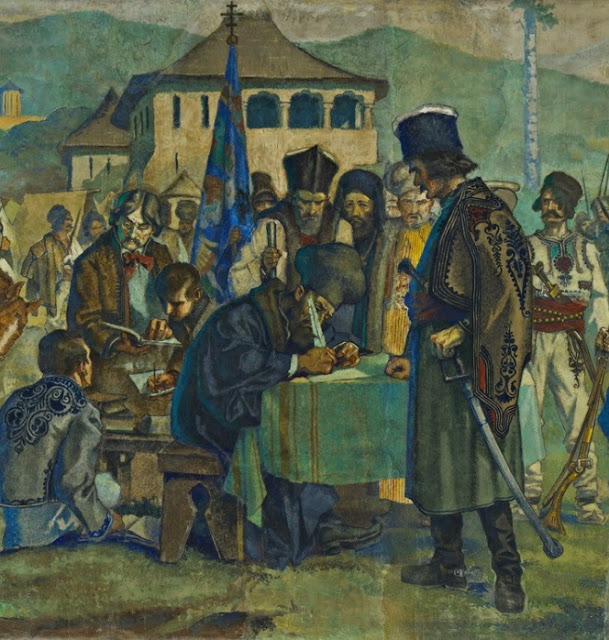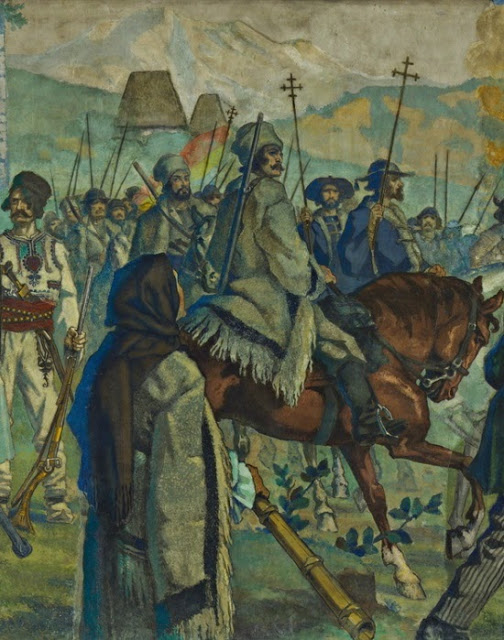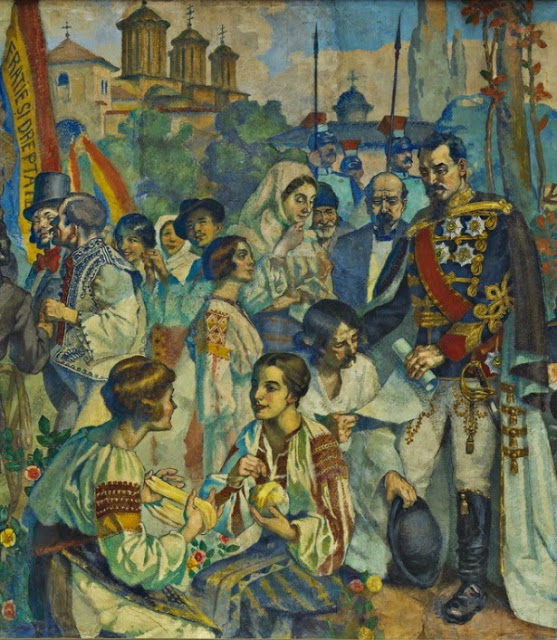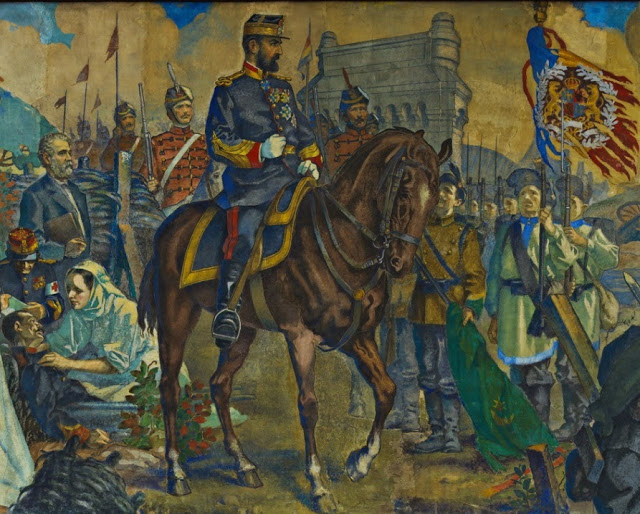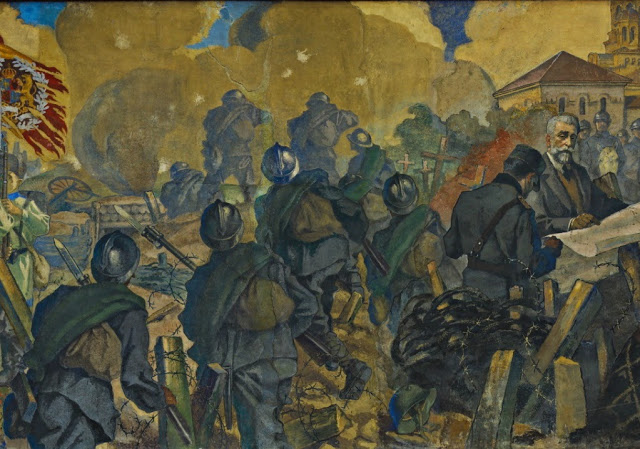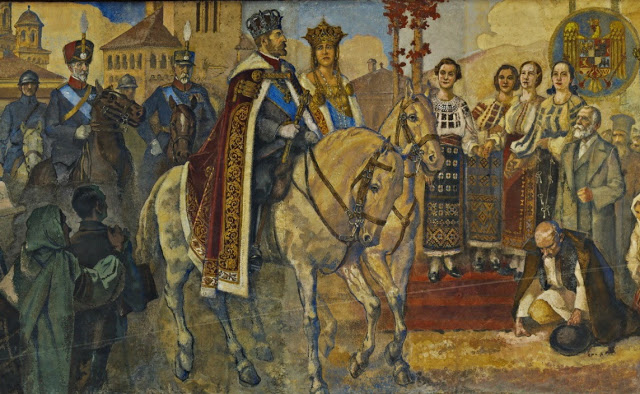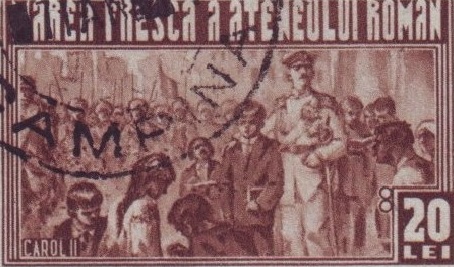 I recently went to a concert at the Romanian Athenaeum and while listening to the orchestra, memories of childhood flowed freely. I believe that this beautiful place played a role in my definite inclination toward classical music. I don't remember feeling bored as a child in this concert hall (whereas I have felt bored in others). And although I know that the mere repetition of music is enough to get someone to eventually like it, for me it was more than just repetition. It was the building, the atmosphere it created, the incredible architecture and art of the place, and the stories that it inspired in my young impressionable brain.